Mirror effect Ink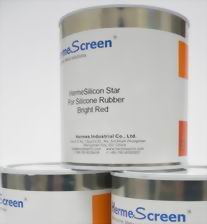 Optical Mirror-effect Ink
Mirror-liked Ink is a new, special product which can provide different applications to traditional screen printing inks. It can produce electroplating effect on printed materials, even more perfectible than those produced by electroplating. Its shiny-metallic effect can tell the difference among other kind of inks. It is widely applicable on transparent packaging materials, advanced electric appliances such as audios, VCD players, washers, cookers, mobile phones, computers, cosmetic vessels, etc.


Application Guide of Mirror-Effect Ink

Synthetic resin + metal powder with special treatment.

PET, PC, PVC, PMMA (Organic Glass)

76

℃

(relative to degree of dissolution)

Drying at 120

℃

to 130

℃

for 20 to 30 mins. 40 mins at higher humidity.

Drying at room temperature, better performance at 30

℃

to 40

℃

.

Polyester with 300 to 350 mesh / inch (120 - 140T)

With specific thinner completely stirred.

With specific screen washing liquid.

Indoor with good drying conditions (Humidity 75% or below), for no more than 90 days.
1.
All materials should be completely stirred before operations, since the weight difference of
raw materials. Layer segregation might be taken place during storage.
2.
Silkscreen with larger number of meshes should be applied, since the low tack of the ink.
Best performance achieved with 120T to 140T.
3.
Never operate in violent circulation environment, in order to prevent blocking.
4.
The tension of the screen should be softer.
5. Prevent moisture during operations and storage, since the degree of shiny would be affected
while water is absorbed.