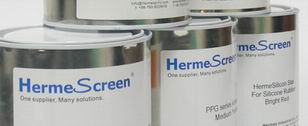 We all know that screen printing relies on chemical & mechanical engineering, the mesh industry, etc. but they are really linked together in many ways. In the course of industrial progress, each particular segment of these industries benefits from each other.
We have been in the field of international trade since 90's. Our business includes importing high quality material, supplying this material to local manufacturers, and exporting finished products to overseas partners. After many years of work and experience, we believe that a successful business relationship is built on trust.
Our staff is committed to you and your needs. Our contacts, expertise, and know-how allow us to establish highly profitable business relationships that often cannot be achieved even by the manufacturer.
Our staff has extensive experience with China, its people, and its products and we pride ourselves on our commitment to quality, reliability, and speed. Take a moment to look through our website to see if we can be of help to you. We are at your service.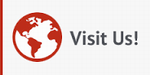 People of the month from Lebanon Friends from Africa
---
From HongKong:
You can take the Ferry, Schedule as following:
China Hong Kong City is one of Hong Kong's most prominent and largest commercial complexes.
http://www.chkc.com.hk/location_en.html#ferry
From HongKong International Airport:
Ferry Transfer:
SkyPier at Hong Kong International Airport (HKIA) provides speedy ferry service for transit passengers, making HKIA a truly multi-modal transport hub for convenient air and sea travel.
Operated by the Hong Kong International Airport Ferry Terminal Services Ltd, SkyPier serves six ports in the Pearl River Delta (PRD), connecting the region to 150 destinations worldwide via HKIA.
From Guangdong:
Baiyuan airport:
http://www.gbiac.net/en/index.html